A SAS with the following objectives: the study, development, construction, sale, maintenance, materials that help mobility and the practice of sports activities for people with disabilities. His first project is the marketing of the "Snowheel" rolling platform which allows a skier "seated" (using a paraplegic ski device) to be able to use the gondolas autonomously without having to leave his device and transfer to a Wheelchair.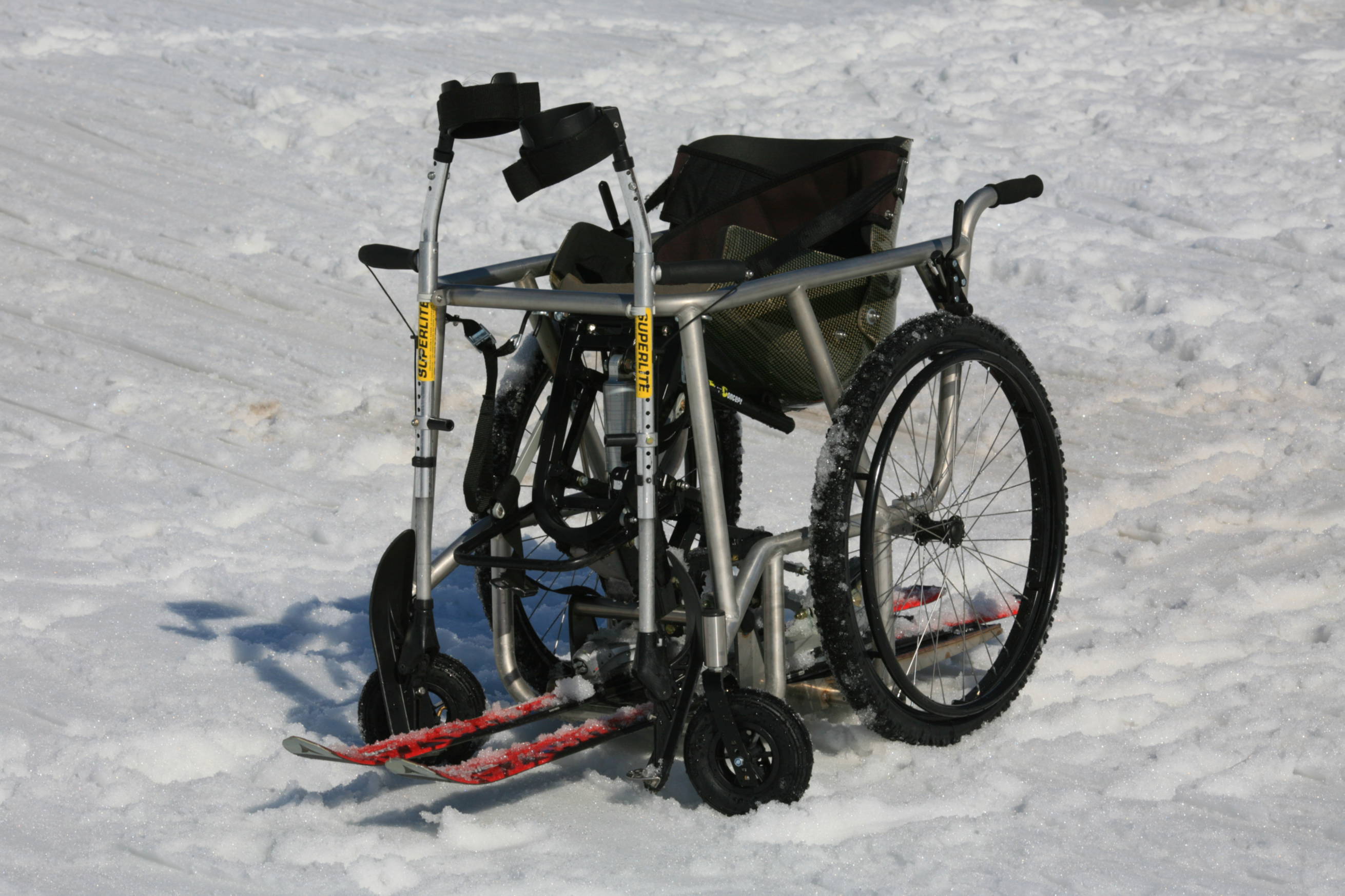 This material is the subject of a European patent application.
It is provided by the operators of the ski lifts. The skier strapped in his skiing device can slip alone on a pivoting platform and thus pass in rolling mode and can thus go up to the gondola. Once the skier arrives at the top of the slopes he gets out of the rolling platform and the staff of the gondola returns the equipment to the departure station by the gondola. This project is in line with the regulations concerning the accessibility of public transport for all persons with reduced mobility (see the Disability Act of 11 February 2005). The ski lifts and cable cars are part of it and are under the authority of the Ministry of Transport, Tourism and the Sea through its department STRMTG (Technical Service of Ski Lifts and Guided Transport). So the gondolas will have to be accessible to the wheelchairs and therefore to the Snowheel and the seated skier. The various presentations and tests of a prototype in winter 2008/2009 at the winter sports stations validated the concept and convinced the operators.